Spice Up Your Social Media Presence
Ardath Albee, CEO of Marketing Interactions, once said, "Social media can provide a conversational extension to a B2B company's nurturing programs. Social Media gives us the opportunity to humanize our communications and make our companies more approachable."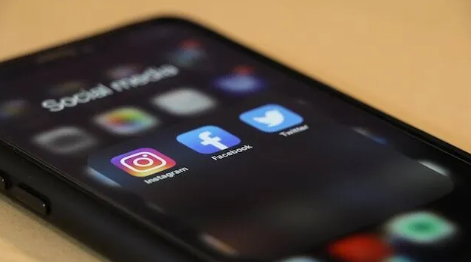 Social media is not simply about putting content out into the world, but rather about listening, engaging and building relationships with those who are already there.
In today's world, if a business is not on social media, it can easily fall by the wayside as technology advances. However, being on social media is simply not enough; as Ardath Albee says, social media should be about making a company more approachable through direct and appropriate marketing. Today, we discover how social media marketing can impact a business by exploring six strategies to spice up your social media.
1. Use hashtags.
Hashtags are a critical component of social media marketing, especially on platforms such as Instagram or Twitter. Don't be afraid to shamelessly steal day-of-the week hashtags or popular hashtags. Or, get creative and invent some of your own. Hashtags allow users to learn more about your business and its brand, or even find your account by searching the hashtag itself. Include 2-3 hashtags per post when appropriate, but remember not to go overboard.
2. Engage with video.
Video content is quickly becoming the top consumed content on social media, so make sure your business is on board by engaging followers with videos. While there once was a time when social media videos had to be perfectly polished, professional and produced, that time is long gone. Nowadays, consumers are engaging with brands who share both posed and candid videos, offering a behind-the-scenes glimpse of the business at work.
3. Utilize memes and GIFs.
If you're really looking to spice up your social media presence, don't be afraid to get creative by utilizing memes and GIFs. These fun and humorous images work extremely well on visually-driven platforms like social media by capturing consumers' attention, making them giggle and giving them a reason to engage with your brand. Either take advantage of popular memes and GIFs or make your own by utilizing online tools.
4. Tell insider info.
Everyone loves being "in" on a secret. You can use your social media presence to do just that for your customers. Tell insider information about a new sale or promotion the business has or share helpful industry tips and tricks. Sharing insider info encourages current social media users to follow your brand for more deals, promotions and helpful content.
5. Share customer photos.
Just like everyone loves a secret, people love when their content is shared on a larger platform. Encourage your followers to share their pictures and content with the brand by using a hashtag or tagging the business, then share that picture on your own social media, with credit to the photographer, of course. By encouraging your followers to share their pictures, their followers can then see the content, continuing to expand your reach across the platform.
6. Stay on brand.
Most importantly, spice up your social media presence while staying on brand with the business. Nothing is less appealing than a confusing, crazy and inconsistent social media profile. Determine your brand, and then spice up your social media by sharing posts which are consistently within the boundaries you set.
Social media should be a critical component of your business's marketing strategy. Use these six tips to spice up your social media and see how your business can grow.