The Dos and Don'ts of Memorial Day Marketing
On this day, we take time to remember and honor our nation's military men and women, past and present. Memorial Day is a chance to commemorate our U.S. veterans and everything they have done for this nation. As a holiday, today is an opportunity for small businesses and marketers to reach out to potential customers and engage with them over a three-day weekend.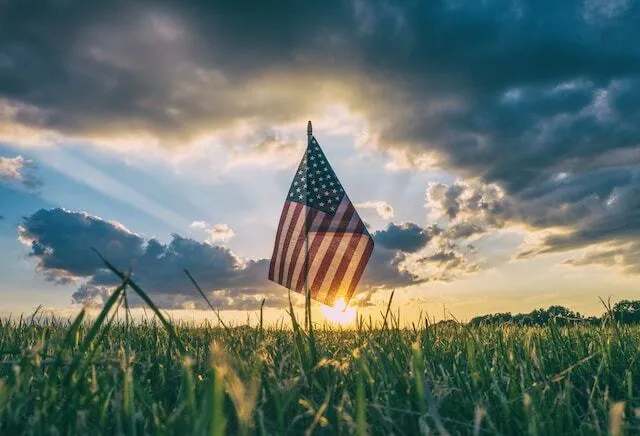 As a day of remembrance for those who have paid the ultimate sacrifice for our country, today is not an opportunity to take inappropriate advantage.
This day is significant, and should be treated as such. If you're interested in learning more about marketing on Memorial Day, we've compiled a list of dos and don'ts for businesses.
1. Don't: Say "Happy Memorial Day!"
Memorial Day is a time for remembrance and respect. It originated to honor those who died while serving in the armed forces, and continues to impact all families and individuals who have lost a loved one. While it can be a prideful, peaceful day, it's not typically "happy." Avoid this phrase when marketing to customers, and instead lean toward others, such as: "We're grateful to all the men and women who have served our country, and are proud to honor them this Memorial Day."
2. Do: Post on social media networks recognizing the holiday.
The post should be simple, respectful and appropriate. Pay tribute to and thank members of the military for their service. If a small business has employees who have served in the military, this is an opportunity to include them directly and add a human element to the post.
3. Don't: Make the post about you.
This is not a chance to aggressively market products or services to potential customers. Mixing your brand with military members and their sacrifices could have potentially negative consequences, and come across as insensitive or inappropriate.
4. Do: Share patriotic values.
Whether you post on social media, print advertising or online marketing, commemorate Memorial Day by representing a small business in a patriotic form. Show the company in a positive light by demonstrating your values.
5. Don't: Be controversial or hyper-political.
Memorial Day is about honoring the nation's heroes, not stirring up controversy that can be discussed at a later date. You definitely do not want to isolate potential customers or paint the business in a bad light, so keep the political posts for other days of the year (if that's your style).
6. Do: Create valuable content.
Share content on your website or social media profiles that is valuable and actionable. Don't just post something for the sake of posting something on Memorial Day. Readers and customers are smart; they can tell when you're simply trying to fill up a random calendar. If you do share Memorial Day content, be sure it aligns with the business values and mission, reaches out to your audience and engages.
7. Don't: Push for sales.
While the three-day weekend is a good opportunity for more sales potential, aggressively trying to sell your products or service will only hurt the brand and make your company seem desperate. Focus this time on brand awareness by relating the company to the holiday and connecting with products or services when appropriate.
When marketing this Memorial Day, keep some of these dos and don'ts in mind to make sure your brand is represented in a positive, respectful light. Commemorate the nation's veterans while sharing your mission and growing a business.