Welcome to The MPX GroupMinuteman Press of Golden Valley
Over the years, we've evolved from a "quick printer" into a full-service print production enterprise offering our customers broad capabilities — from promotional marketing and creative design, to mailing, fulfillment and custom bindery services.
We are located 15 minutes northwest from downtown Minneapolis in Golden Valley, Minnesota. To place an order or get help with a new project, enter our online Customer Service Center. To download useful software and find helpful information, search our Resources & Support area. To learn more about us, browse through our Company Information section.
Enjoy your visit!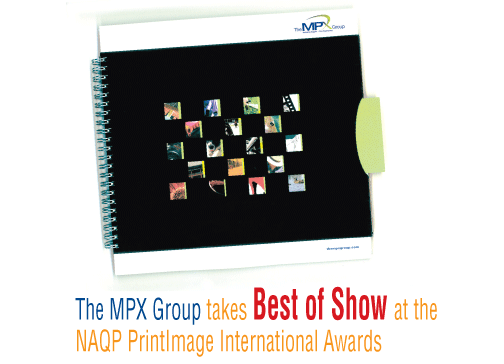 MPX Group takes Best of Show at the NAQP PrintImage International Awards
Each year, the National Association of Quick Printers showcases talent from around the globe with it's PrintImage International awards. The MPX Group has consistently won top honors throughout the years in a variety of categories, including Offset Full Color, Self Promotion, In House Design and many more. This year, for the first time, our promotional book has won "Best of Show". "This piece is truly spectacular," says NAQP vice president Christina Ciurej. "It features all sorts of textures, applications, difficult die-cutting…the judges couldn't deny it was the Best of Show." We are all very proud of this accomplishment, along with the other pieces that took awards this year, including three first place awards, three second place awards and one third place award.

If you would like to receive one of our Best of Show promotional books, please call us and we would be glad to have a salesperson deliver one to you.